RSD will have a Drive-Thru Meal Pick-Up Tomorrow, Friday, February 25, at Russellville Junior High School from 2-4:00 p.m. Please help share with those families who would benefit!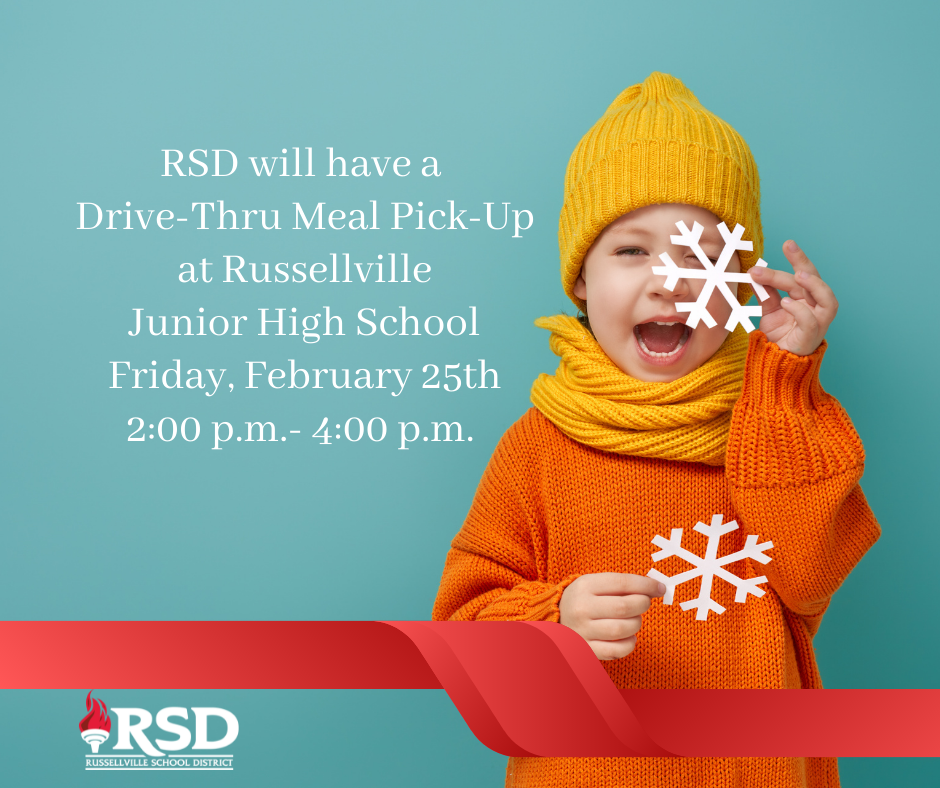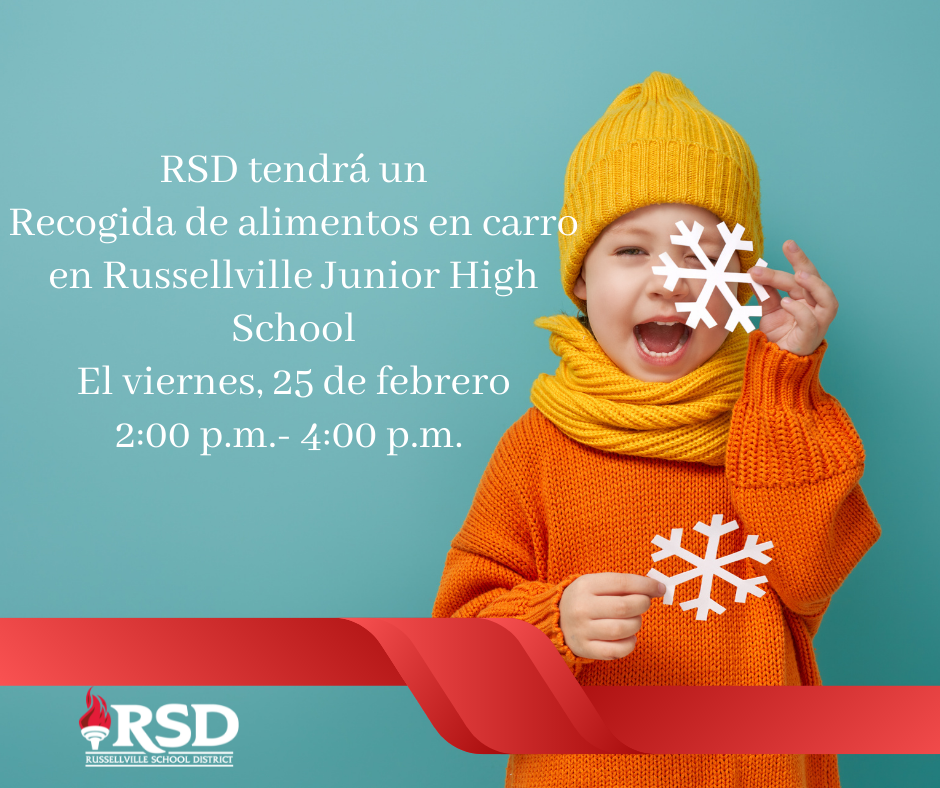 Russellville Schools will be closed Monday, January 17, 2022, in remembrance of Martin Luther King Jr. Day! ¡Las escuelas de Russellville estarán cerradas el lunes 17 de enero de 2022 en recuerdo del Día de Martin Luther King Jr.!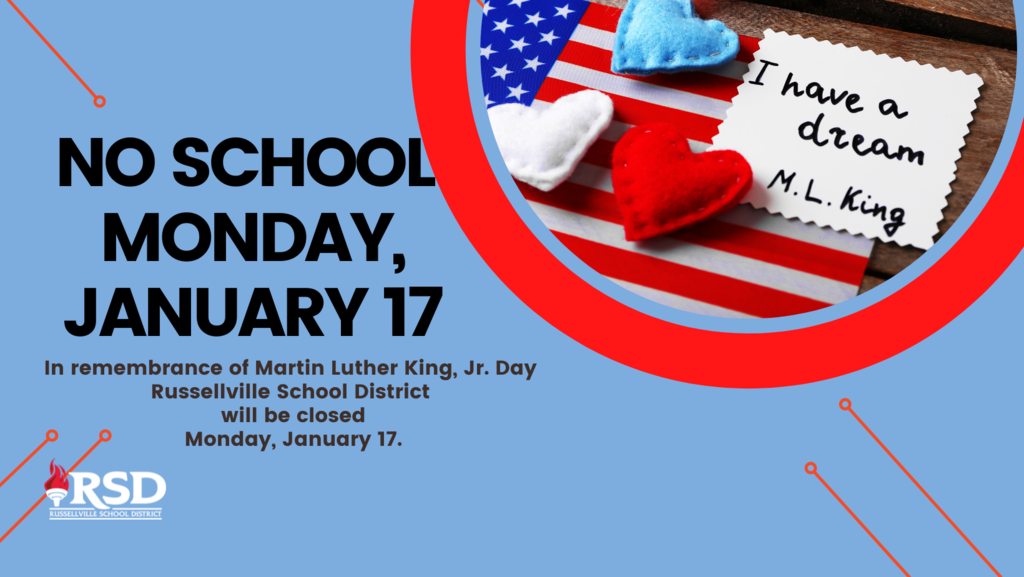 Mark your calendars: Russellville Schools will be closed next Monday in remembrance of Martin Luther King Jr. Day! *Monday, January 17, 2022- No School*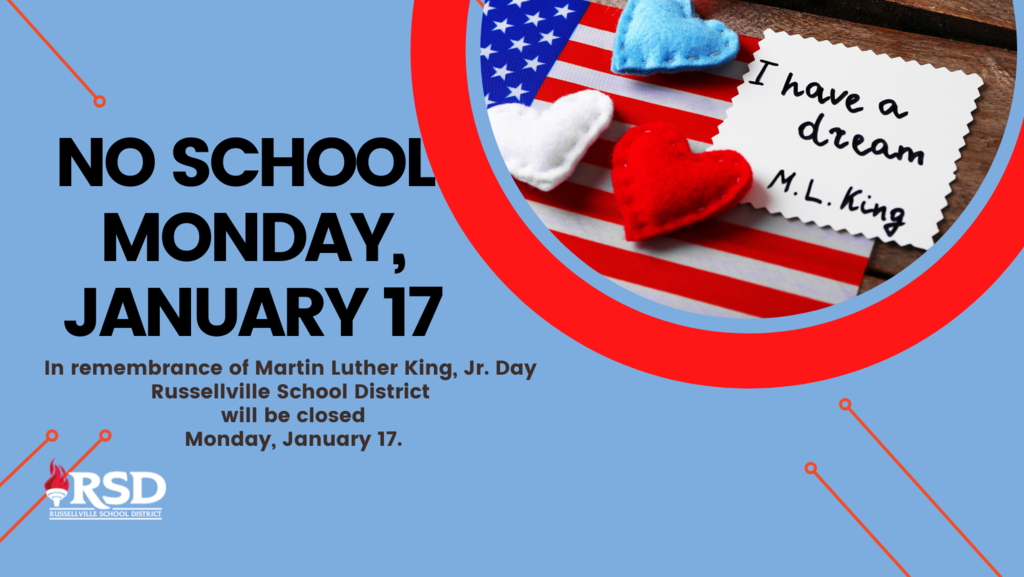 Monday, January 10, 2022 Mask Requirements include Crawford, Center Valley, London, Oakland Heights, RIS, RJHS, RHS, Sequoyah, and SLC.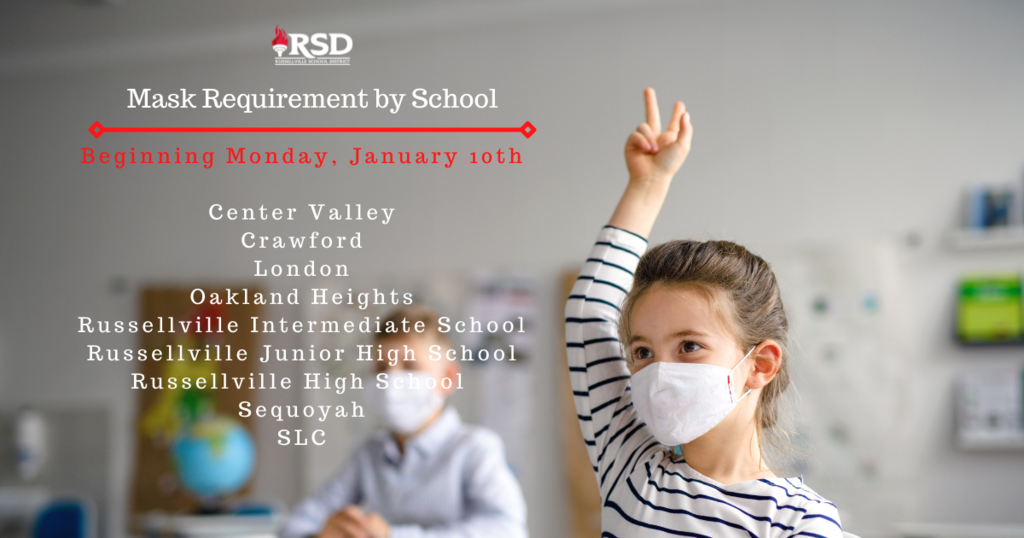 Candy bar fundraiser Monday is due on Monday! Thank you for helping this be a great success!

Announcement: There will be no school board meeting tomorrow night, August 17, 2021. The next regularly scheduled board meeting will be September 21, 2021.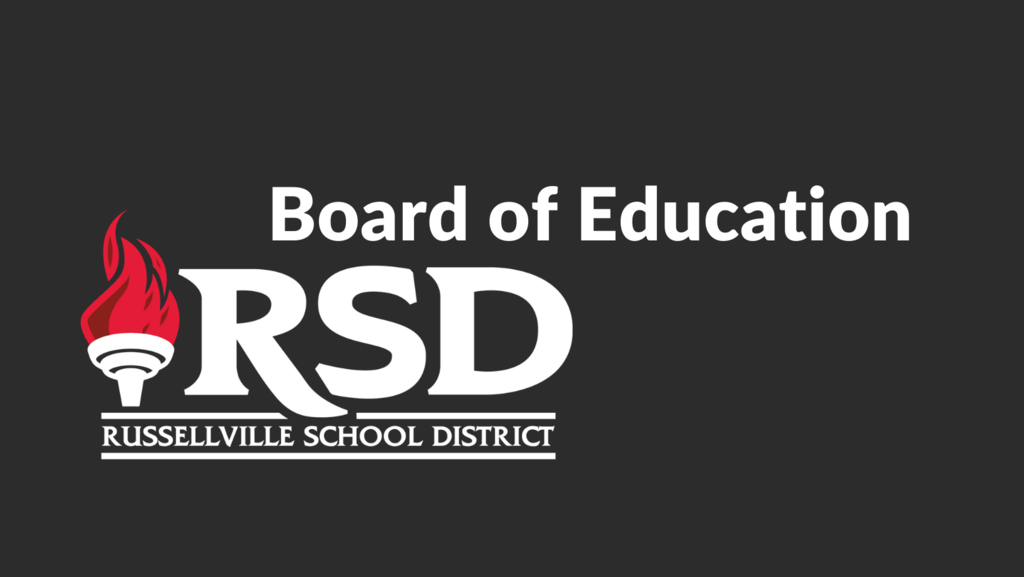 A friendly reminder from RSD Dining Services: Mark your calendars for meal distribution dates this summer every Sunday at RJHS beginning at 2 p.m. until 4 p.m. Please share with those who could benefit from free meals for their families! Un recordatorio amistoso de RSD Dining Services: Marque su calendario para las fechas de distribución de comidas este verano todos los domingos en RJHS a partir de las 2 p.m. hasta las 4 p.m. ¡Comparta con aquellos que podrían beneficiarse de comidas gratis para sus familias! Thank You So Much, RJ!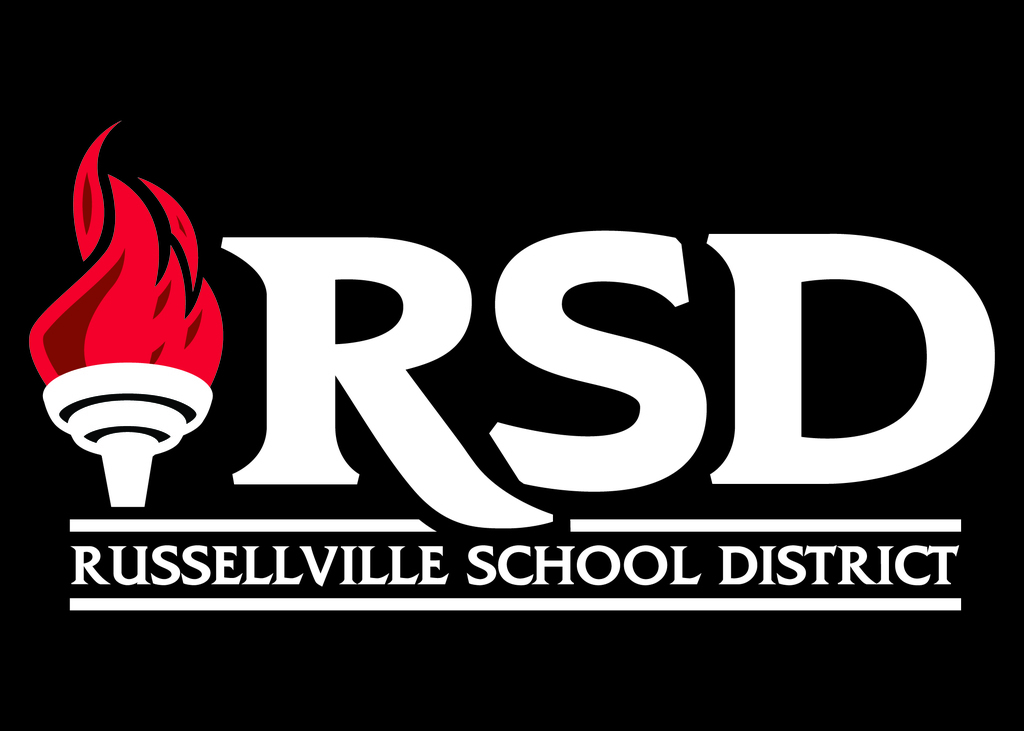 REMINDER: Parents must pick up their student's medication from their school nurse by the last day of school/last day of attendance! Any meds left will be destroyed after the last day of school if not retrieved.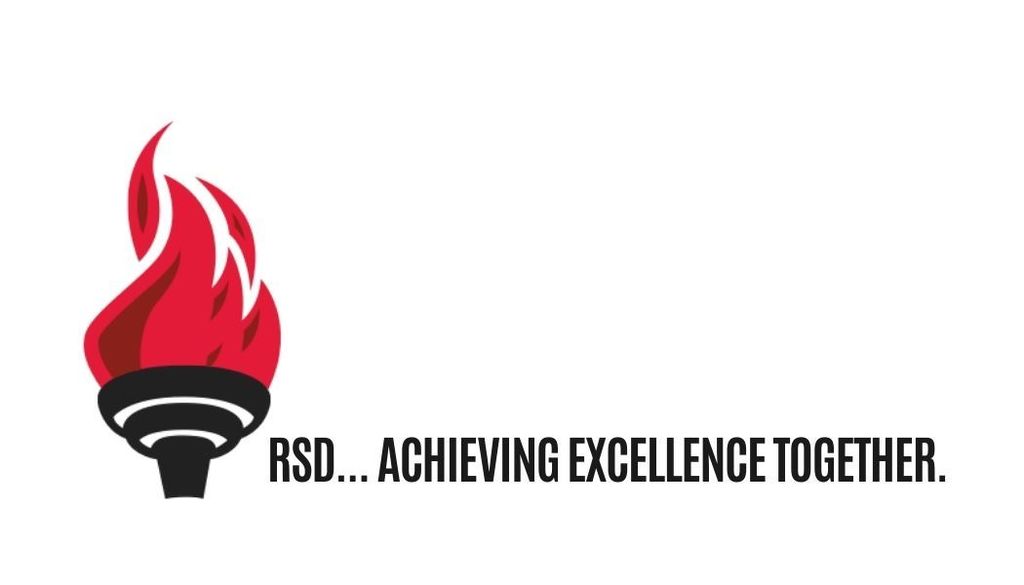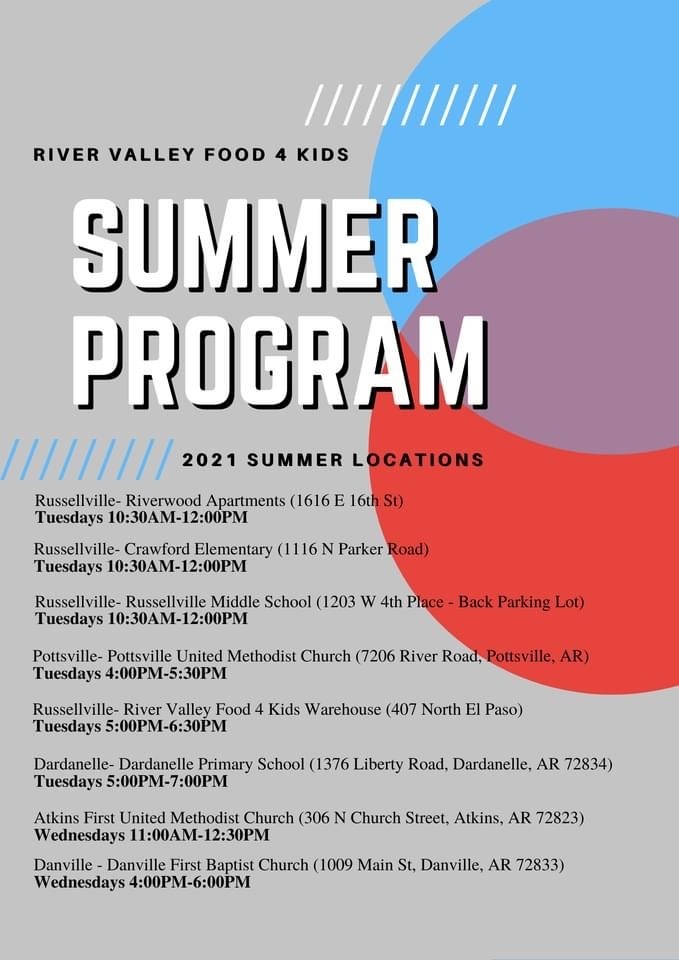 Please see this flyer regarding the RSD summer food program.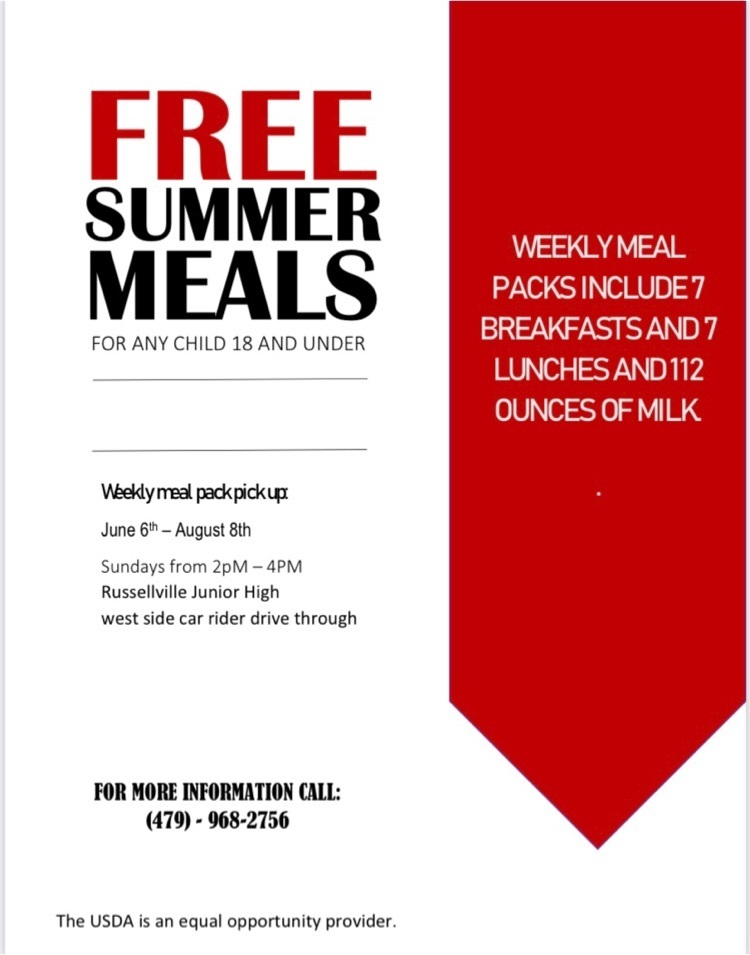 One hour early dismissal this Thursday!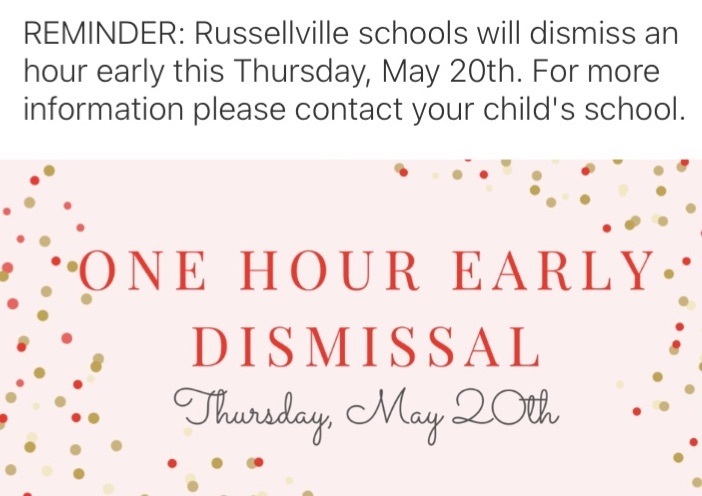 REMINDER: Russellville schools will dismiss an hour early this Thursday, May 20th. For more information please contact your child's school.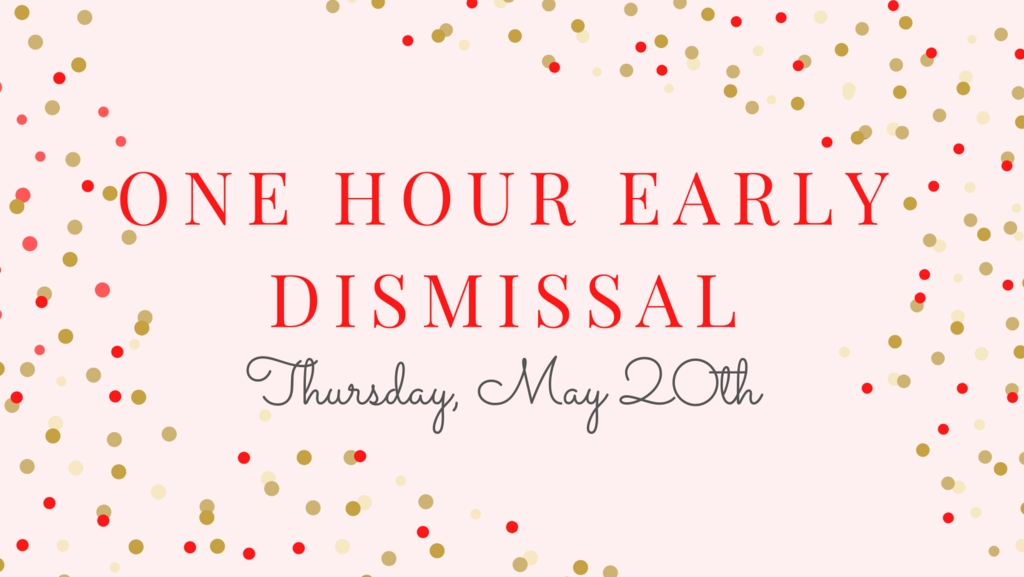 RJHS Mini Cheer Camp is coming up soon! Grades K-6 are invited to participate in two practice days, May 27th & 28th, and then perform on Saturday, May 29th. For more information on registration please contact Coach Riley at
Bri.Riley@rsdk12.net
.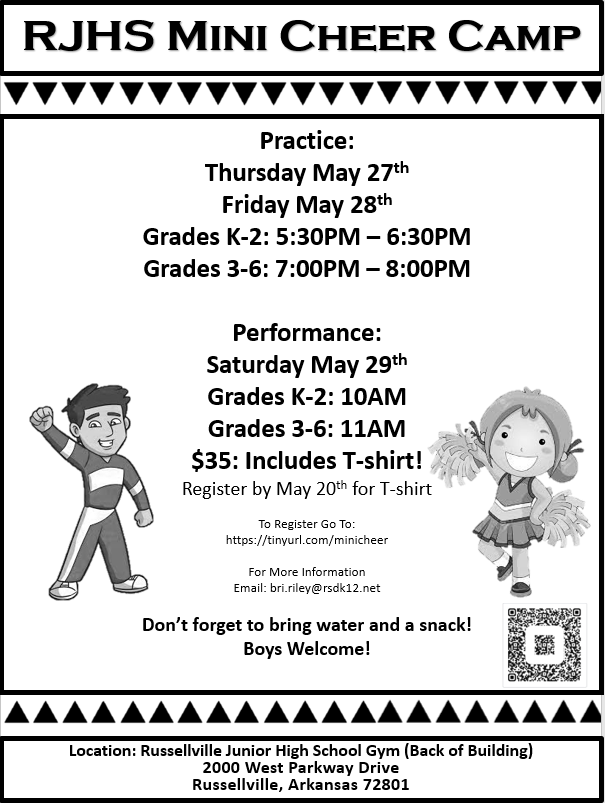 Please see this opportunity for your student to attend Cheer Camp. The registration deadline is May 20th.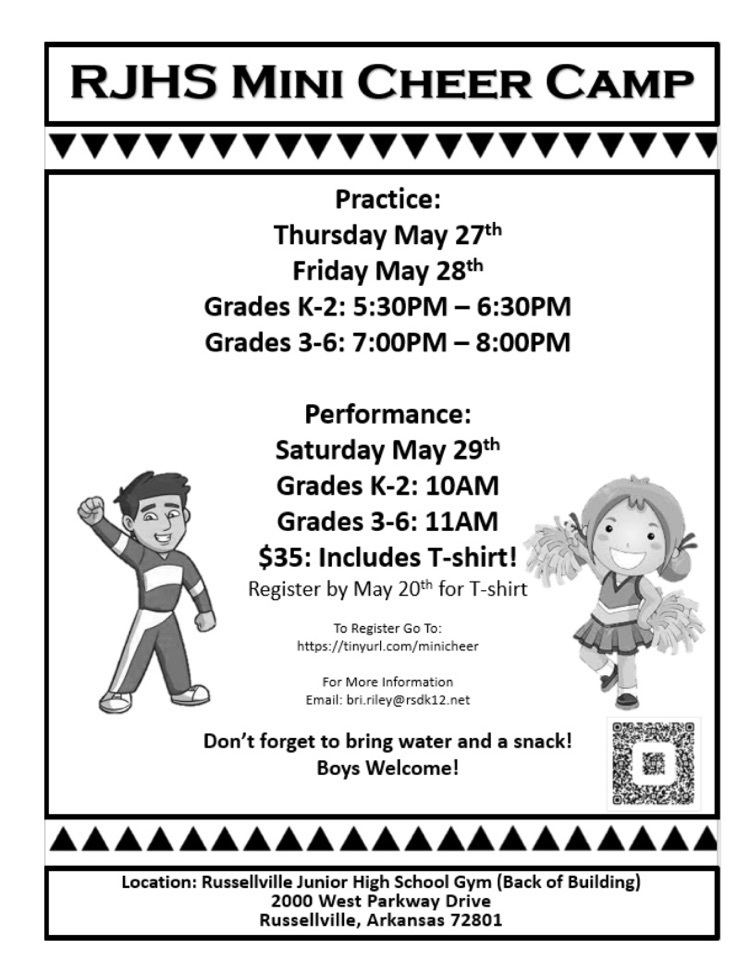 RIS students will be taking the ACT Aspire exam each day Monday-Thursday this coming week. You can help your student do their best by ensuring they get a good night's rest and arrive to school promptly each day of testing. Good luck, students! We have a fun surprise planned to reward your hard work!


Have you visited our Enrollment page? We have one page for kindergarten, preschool, and virtual learning enrollment, as well as registration for new and returning students! You can also find important documents and instructions. Check it out!
https://www.russellvilleschools.net/page/enrollment1
*The deadline for RSD's virtual learning option is fast approaching! Register your student by March 31st!

RIS: This Wednesday, we are GOING GREEN on St. Patrick's Day. We invite everyone to wear green and bring a reusable water bottle to show our support for conservation and the environment. On Thursday, it's Rock Your Socks in recognition of World Down Syndrome Day. So get out your green duds and those crazy socks! Let's have a great week at RIS! #happystpatricksday #rockyoursocks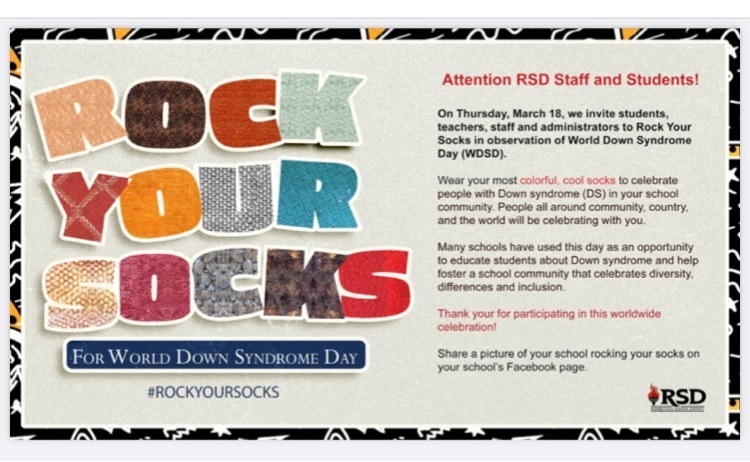 We want to hear from you! RSD would like to hear from our community, parents, and students! Please take the time to take this short survey on virtual learning. (Your participation is welcome even if you have no interest in enrolling your student in virtual learning for the upcoming school year.) ¡RSD quisiera saber de nuestra comunidad, padres y estudiantes! Tómese el tiempo para responder esta breve encuesta sobre aprendizaje virtual. (Su participación es bienvenida incluso si no tiene interés en inscribir a su estudiante en el aprendizaje virtual para el próximo año escolar).
https://docs.google.com/forms/d/e/1FAIpQLSenFWox4fMSLmOESRGOSS2XVf-GZW9Yc6w1W1p2xCgH7M7vTQ/viewform